I hope everyone had a great weekend!! I had one of those weekends that leaves you needing another day off to recover!!
Friday, I took a half day and helped the future sister in law and her husband move. I planned to just move smaller boxes and stuff. Instead, I helped carry furniture down the stairs to load the trailer. I felt super strong!! :) Definitely worn out by the time we wrapped up at 9pm. Long day of moving meant an early night!!
The early night was good because I had a flag football tournament on Saturday and Sunday. We started with an 8:30 am game on Saturday. It was really fun and we ended up taking 3rd place in our division. I always forget how much I like playing!!
This is actually a pic from 2013...we forgot to take pics this year. Whoopsy!
Saturday was filled with cleaning up the yard and doing some housework. I really do enjoy getting outside and doing yardwork! I feel like we have a long way to go, but at least it is enjoyable!!
Sunday, we met some friends to cheer on USA as they
TIED
with Portugal. I don't like sports that can end in a tie. There should be a winner and a loser!!! And the goal that tied the game was in the last few seconds of stoppage. It was a very exciting game, but the end result was a bummer!! At least we got to see a lot of Cristiano Ronaldo...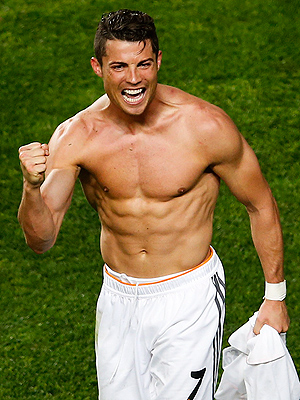 How was your weekend? Did you do anything exciting??