Fitnessista
recently published an ebook with tons of blogging tips!! I sat down with my highlighter and dove in. There is so much great information...I literally highlighted something on almost every page!! If you want to get your own copy of "Build Up Your Blog," it's only $12, and
it can be found here!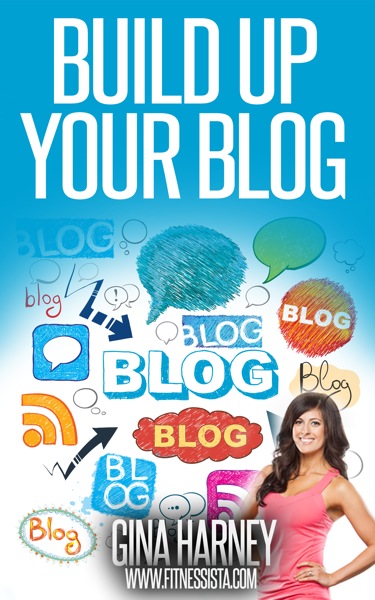 From Gina herself:
This eBook is for:
• Those who have been blogging consistently for a while, but find themselves at a crossroads for the "next step" with their blog.
• Those who want to figure out how to share their unique voice, story and knowledge (in any field!) to help others.
• Those who are interested in monetizing their blog, networking, and creating partnerships.
This eBook is NOT for:
• Those who don't have a blog and have no interest in starting one.
• Those who enjoy blogging occasionally for fun, and want to keep the professional aspect out of blogging (which is totally cool).
So-what did I think?
I think this eBook is a great tool for newer and less established bloggers...aka-ME!!! I like that she presents the information like a friend giving you advice. In fact, that is exactly what her goal is. I definitely feel like I learned a lot of things that I can implement now and use in the future.
There is information on everything from naming your blog and the design and hosting of your blog to networking. Some of the topics that I found most valuable are the social media sharing sections and the partnership and affiliate sections. I have never approached a brand and now I feel like this is something that I can do!
If you are looking to grow and establish your blog, or even just improve it, this is a great tool!!