Happy Friday!!! Yay for the weekend! It is supposed to be fantastic out, so I am pumped for my long run tomorrow.
Let's do this...
#1-Big 12 Basketball Tourney is in full swing. Texas beat up on West Virginia last night which makes me very happy! I hope they can continue on to beat Baylor tonight!!
#100HappyDays #big12basketball
The puppy knows that he must self entertain when sports are on in our house! He's so cute!!
#2-It is almost flip flop weather!! I'm so excited because flip flops are pretty much my favorite footwear. Easy, no fuss, and go with almost everything.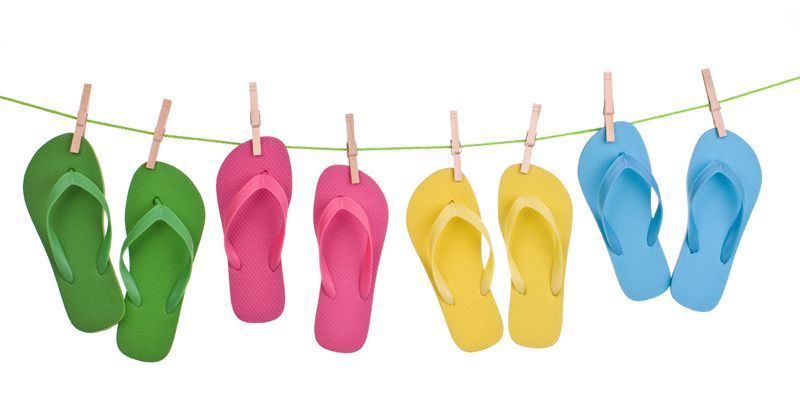 #3-Even though I can't wear flip flops to work, I can wear cute tennis shoes. I don't run in Nikes because they are a little too bulky and high in the heel for me. These are so comfy just to wear around though. Lots of cushion and the brown and blue combo is cute.
#4-All fueled up for my long runs until my half in less than a month!! I picked up some citrus Nuun and vanilla bean Gu. I am totally loyal to vanilla bean Gu. I never stray!!
#5-Summer Sangria-I am co-hosting a Burger, Beer and Baby Talk shower for a friend of mine. It is a couple's shower, so we decided to focus on the burgers and beer part. I also decided to make a fun lighter sangria for the ladies. This makes about 25 servings for 90 calories each.
3 bottles of Pinot Grigio
1 bottle of peach champagne
1 bottle of sparkling clementine juice (I found this at Trader Joe's and it sounded amazing)
1L bottle of Fresca
2 cups of frozen fruit
I hope it tastes as good as I think it should!!
What is on your agenda for the weekend?
Are you loyal to a particular race fuel?