I'm just going to jump right in today! Happy Friday to everyone!!
No sleeping in for me tomorrow-race day!!
#1-Chimps escaped at the Kansas City Zoo!!! I love the description by the zoo director. It is a pretty funny story since no one was hurt. One of them, he said, either found or broke off a 5- or 6-foot log or branch, leaned it against a wall and clambered to the top. Then that chimpanzee — the "ringleader," Wisthoff called him — persuaded six friends to join him.
Read more here:
http://www.kansascity.com/2014/04/10/4951136/chimps-on-the-loose-at-kc-zoo.html#storylink=cpy
#2-I went to a 1960's movie theater last night with some girl friends to see Divergent. The movie was pretty good and I felt like it was very close to the book. The best part was the theater though. We were the only ones there, so we felt like total VIPs!
#3-Since I went to the movie at 7:00 last night, I had popcorn for dinner. I was still a little hungry when I came home, so I made some veggies and called it good. Healthy Weights from Green Giant is my favorite frozen veggie pack to throw in the microwave for a quick side...or dinner.
#4-Yesterday was National Sibling Day. I had no idea and I think it is probably a Facebook holiday, but I will still celebrate. I love my brother and sister, so I made a little collage from various trips and fun times.
#5-One more weird, but true story...Would you go to a bar that used to be a morgue? One Key West bar still has bodies buried underneath! It actually looks like a cool spot.
http://www.huffingtonpost.com/roadtrippers/key-west-bar_b_5094066.html?utm_hp_ref=weird-news&ir=Weird%20News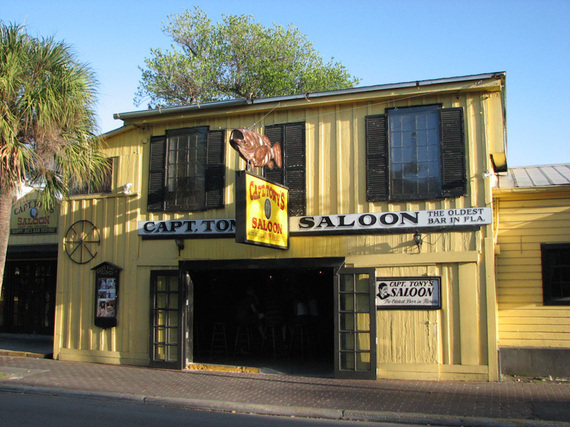 Did you celebrate National Sibling Day?
What are your weekend plans?