It's hard to believe that this is my 20th week of writing Treat Yourself Tuesday posts!! I really look forward to this post each week. Check out
Becky's blog to see all of the linkups and read about why it is so important to treat yourself!!

Food Treats~
I treated myself to some delicious meals this week. I haven't been eating as many fruits and veggies lately, so I am trying to clean it up a little. I have to remember that it is summer and I have a wedding in a few months! :)
We made a steak and chimichurri using my fresh herbs for dinner on Sunday. Bobby did a fantastic job of grilling the steaks to a perfect medium rare. I put the chimichurri on the side since it was my first attempt ever to make it, but it turned out great! I ended up putting almost all of mine on my steak.
We were both craving something sweet, so we followed up dinner with yummy frozen yogurt. Definitely a treat!!
I tried out my
Skoop
that I won from
Julie
's giveaway. I starting using the A Game Chocofresh flavor. I have been adding it to almond milk in the mornings. Only 50 calories per scoop and tons of superfoods-the taste is okay too (not good, but okay). Description from Skoop website:
"A-Game is the simplest way to put the complete benefits of Superfoods to work for you. Our proprietary blend contains 41 obsessively researched ingredients that have been formulated to maximize nutrient synergies. The result is a surprisingly tasty, nutrient dense Superfood powder – rich with antioxidants, probiotics and adaptogenic herbs that reduce inflammation and acidic build-up, increase energy and resilience, and supercharge your immune system's ability to fight disease. A-Game is a full packet of phytonutrient goodness."
So far, I really like it. I have energy in the mornings and my stomach feels flatter. I am only on day 2, so it could be diet and sleep...all to be determined throughout the week. :)
Non-food treats~
We
finally
started watching Orange is the New Black. I know, over a year behind. I find the show interesting, but I am not hooked yet. Does it start slow and improve?
Source: http://en.wikipedia.org/wiki/Orange_Is_the_New_Black
I finished the book
Sharp Objects
-full review tomorrow! I downloaded
Dark Places
for my next Gillian Flynn novel. I love reading books on my kindle. I go through phases where I read several books in a row and then I will take a break. I have been flying through books, so I have a feeling that I will finish
Dark Places
in a couple of weeks. :)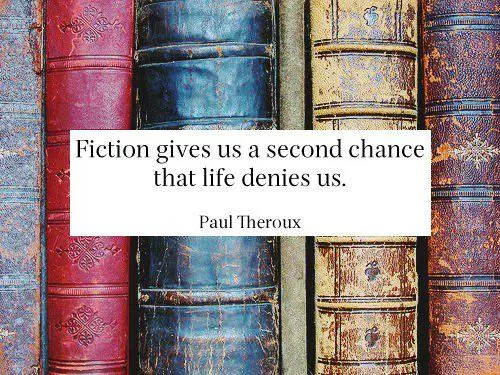 Source: http://pinterest.com/knockknockjoan/fight-evil-read-books/
I treated myself to a new hairstyle on Monday. It was a dreary day and I was worried about frizz, so I attempted a braid. It actually turned out kinda cute! Hopefully my hair cut (trim) this week will not make it so short that I can't do the braid again.
Do you watch OITNB? Thoughts?
How are you treating yourself this week?