I was recently approached by Chelsea over at
Chelsea Eats Treats
to join in on a "writing process tour". Basically, we (readers and bloggers) get to
tour
different blogs and get insight into how and why different bloggers write what they do.
Here
is the link to Chelsea's post...be sure to check out how/why she writes because her blog is super fun and cute!
So let's get to it...
1. What am I working on?
This is a tough one. At any given time, I have a list of about 5-10 topics that I would like to cover. I keep them in the notebook app on my phone and swirl ideas around my head until I feel like I can sit down and compose something worth while.

I usually have 1-2 posts in draft status that I am working on.
Treat Yourself Tuesday
is a great linkup hosted by
Becky
and is something that I have a rough draft going throughout the week so that I can remember all of my treats to share. I link up with
Clare
,
Katie
, and
Heather
for Friday Favorites. These linkups are fun because you get to remember all of the great things happening and be thankful, plus you get to discover great things about other bloggers. I often find new blogs to read from these linkups!!
I also try to work on the design of my blog. Adding in fun and helpful links, contact forms, etc. I read up on ways to improve the blog design and material. It is definitely a work in progress!!
2. How does my work differ from others of its type/genre?
I'm not sure exactly what genre my blog falls into. When I first started, I wanted it to be a healthy living blog-with lots of recipes, workouts, and talks about weight and health issues. I think it has evolved more into a living blog with a slight focus on health. I still share workouts, recipes, and talk about health issues, but I want to share about all aspects of my life and be honest and real. Sometimes health and fitness take a back burner to fun and other activities. That is just life...and I like sharing
almost
all of mine with you guys!!


3. Why do I write what I do?
I would love to say that I have some grand plan or noble reason for writing what I do, but that would be fake and a lie. I really enjoy writing this blog. It is a fun hobby and lets me "meet" other like minded and positive people. Also, I use it as a tool to keep me accountable and to help others too. Finding balance is something that can be a struggle and I want people to know that you don't have to run millions of miles and keep a perfect diet to be healthy and happy. I hope that I am a good example of that!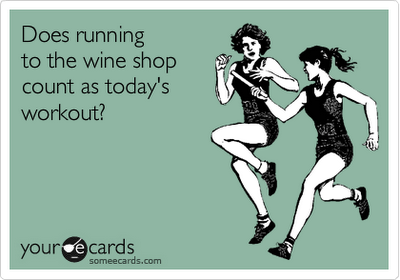 4. How does your writing process work?
Step 1-Think of an idea?
Step 2-Would I like to read about this topic? Do I actually know anything about this topic? Can I put together a coherent post about this topic? If the answer is yes to these 3 questions, then I proceed to Step 3.
Step 3-Sit down at my computer or phone if the mood strikes me and I want to start writing right away.
Step 4-Start writing.
Step 5-Proof read to make sure I don't sound silly and that it makes sense...sometimes I fail at this step...Sorry readers!!!
The end of my writing process.
5. Continue the tour
-check out these blogs and look out for their upcoming writing process tour posts as well. I promise, you won't be disappointed! These girls are hilarious, inspirational, and offer a fun and fresh point of view!!
1. Stephanie @
My Freckled Life
2. Nikki @
Will Run for Pizza
3. Marnie @
Super Smart Mama
I hope you will check out the blogs mentioned in this post.
I really love the blogging community and it is so great to discover positive blogs and see how other people write.